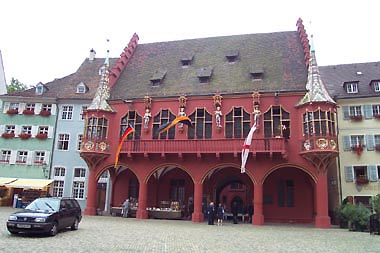 Too late to climb into the steeple, we saw this spectacular building across the square from the cathedral.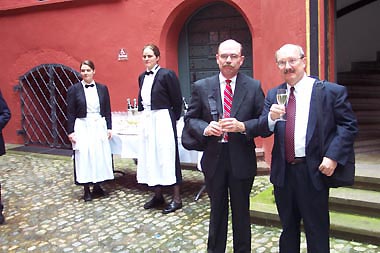 It seems the mayor of Frieburg is a friend of Leo's and this was his very last day in office. They were invited to the blast, which was about to start.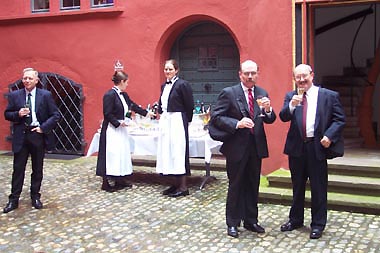 There were Leo and Joel, dressed to kill at a very formal affair.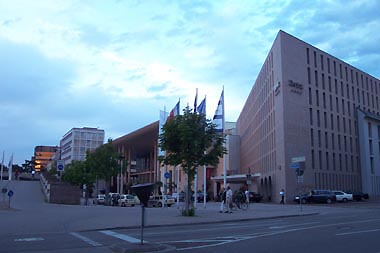 Finally, after dinner, we take this last, late evening picture of our hotel for two nights, and say goodbye to our first stop of the tour. Tomorrow, we are off to our first concert in Ehingen. Check the map for it's location!