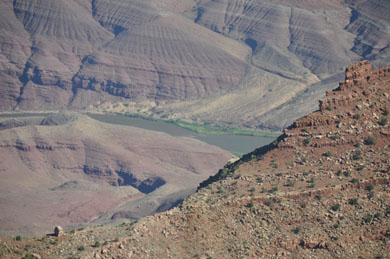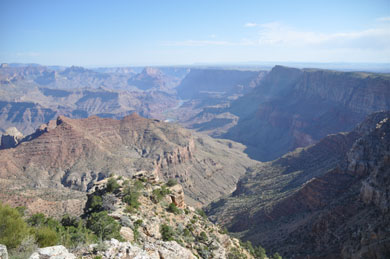 The map from Grand Canyon to Bryce Canyon to Zion can be shown on the map below.

15

is the Grand Canyon,

16

is Bryce Canyon and

17

is Zion National Park. Again, the light blue shows the bus route and the dark blue is the track set down by mp GPS. They will differ today from time to time.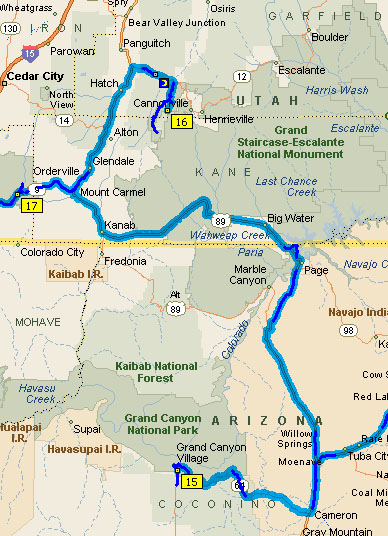 The dam changed Glen Canyon, a favorite rock climbing area ...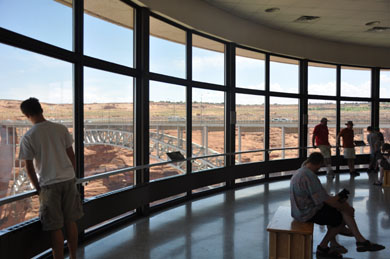 into the Lake Powell resort. It made many of my graduate student buddies very angry. They started filling it just when I finished my graduate study at Boulder, Colorado.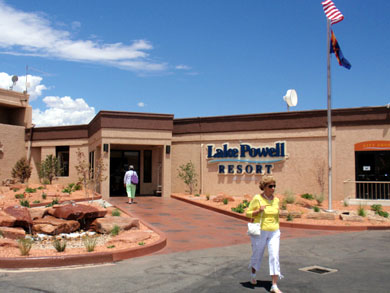 But on with our trip. The map on the right shows us the Bryce Canyon National Park. Those of you on the bus tour will recognize Ruby's Inn. We actually stayed in the park at the Sunrise Lodge. The dark blue line is the actual GPS trail of our next morning's drive through the park. The first pictures below are taken before we arrived at our lodge.
This photo stop was 4:45 PM.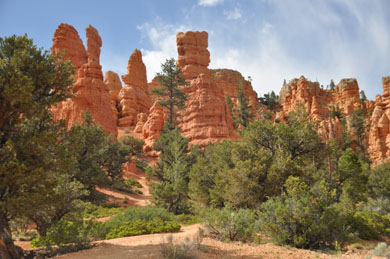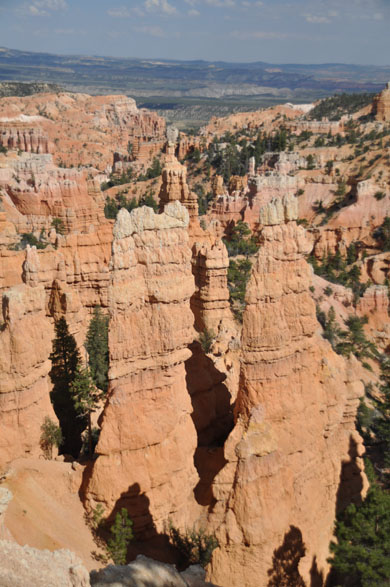 The above spectacular scene was taken at 5:15, a half hour later.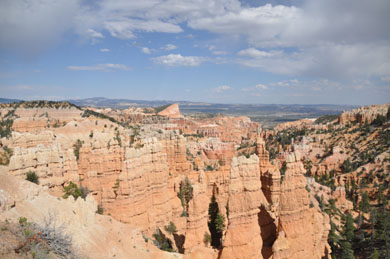 The above picture was taken also at 5:15. My favorite picture is the one on the right, drinking a glass of scotch at 6:45 PM. The lodge was very comfortable with a deck and two barely comfortable wire chairs. The scotch, the wheat thins and cheese made it a very nice event. Not sure where we ate dinner that evening. On our own, we frequently ate in.
Before we leave the Grand Canyon, let's stop on the way out and take some parting shots of this most Grand geological wonder perhaps in the world.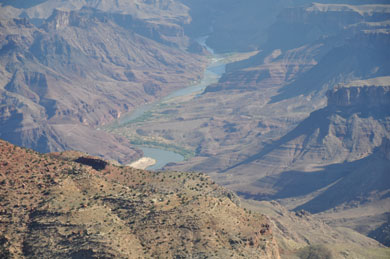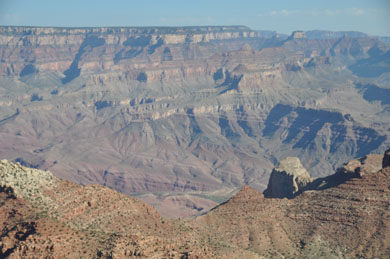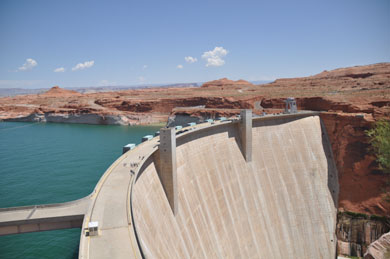 Not numbered on this map is the Glen Canyon dam (above) and is at the town of Page on the map left.
Note how low the water level is. It's been very dry in the West.