The next day, Wednesday, July 16, we began our second day in Juneau by boarding a boat and heading roughly south to the awesome Tracy Arm Fjord. The map to the right gives you an idea of where that boat took us. We went down the Stephens Passage to a point just near the bottom of the map where we took a left turn into Holkham Bay. From there, the boat did a right turn into the Tracy Arm Fjord. We had two alternatives. the glacier directly ahead is the South Sawyer Glacier which is our primary goal. Then we were told that if the icebergs were too numerous, we could always turn around and visit the less impressive Sawyer Glacier north of the fjord.
| | |
| --- | --- |
| You can assume from all my verbiage that we made it all the way to the ultimate goal. To the right is a detail of the end game in case you get lost in all my gab. | |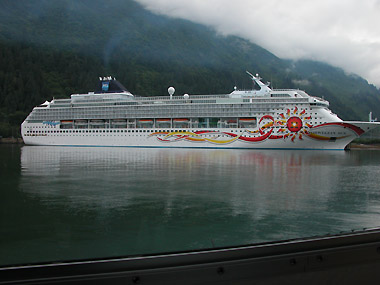 We met a true cruise ship on the way in.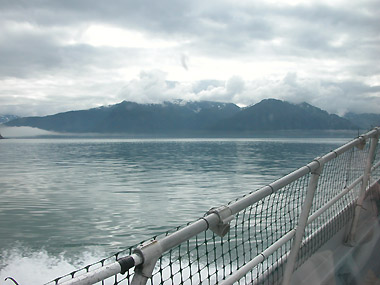 Our little ship from the port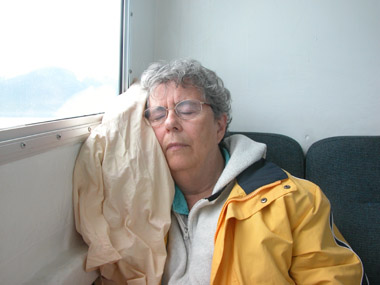 Ann. She claims to sleep 10 hours a day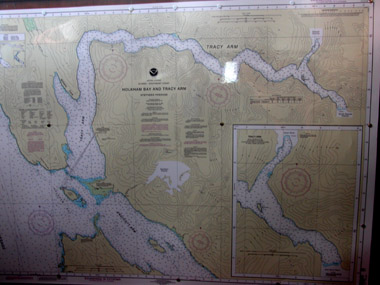 Above, a GPS view of our journey
Approaching a very interesting iceberg
Going

Iceberg


Crystallized Elegance


Circled Nearly Endlessly


Our First Glacier Ice


Exciting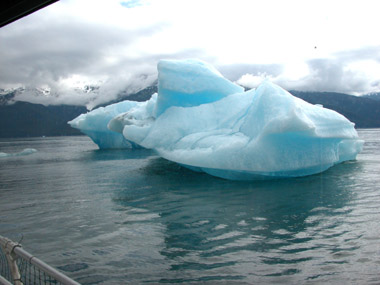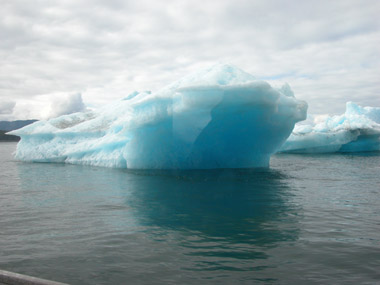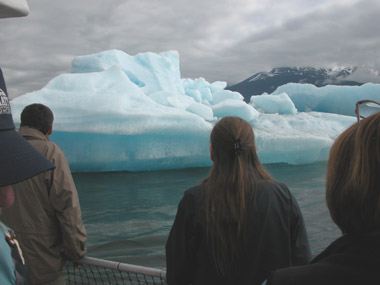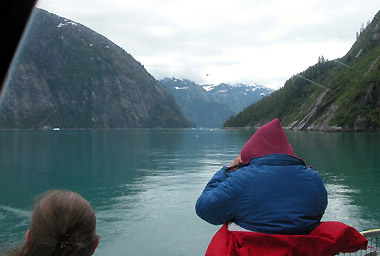 Elaine above, and Jim; we think. Sue Walton below.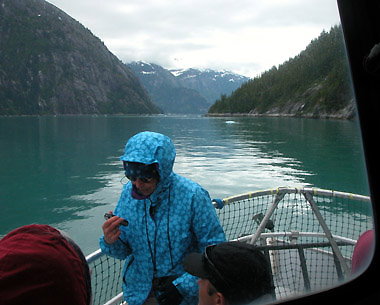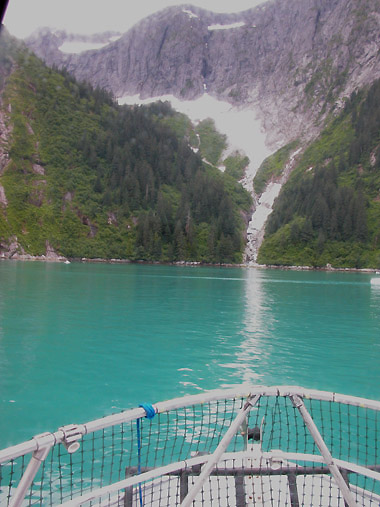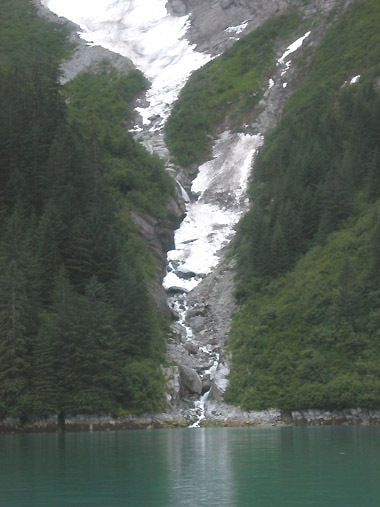 We have to let another proper cruise ship out or in, as the
case may be.