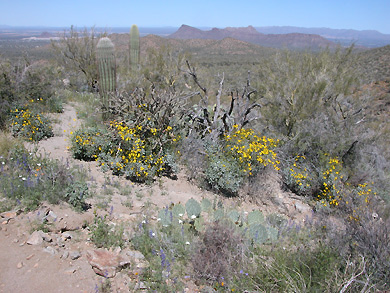 We're still descending down from the saddle. Yellow flowers,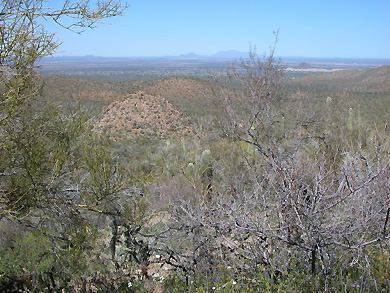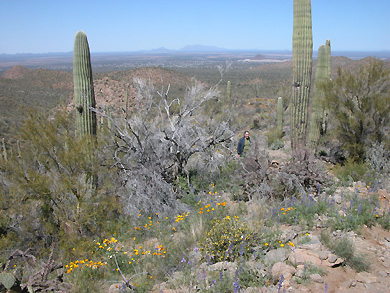 Elaine, looking back, after one of the many switchbacks.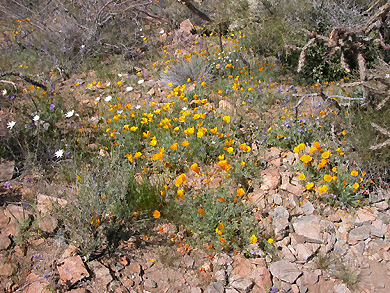 Poppies everywhere.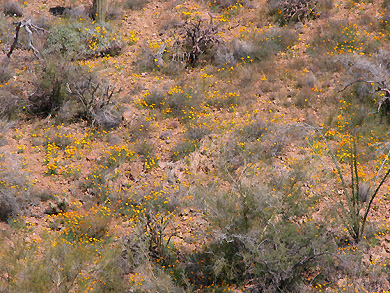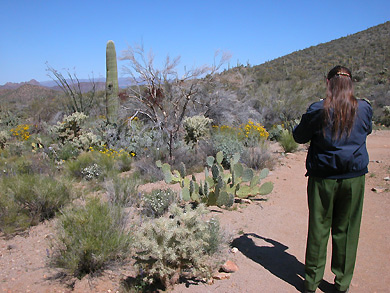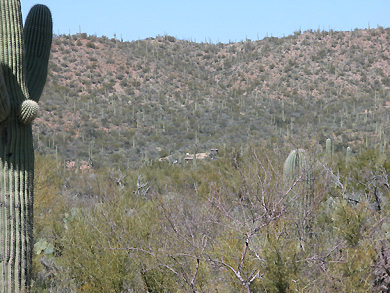 You can see where we are headed. Thats the trail head.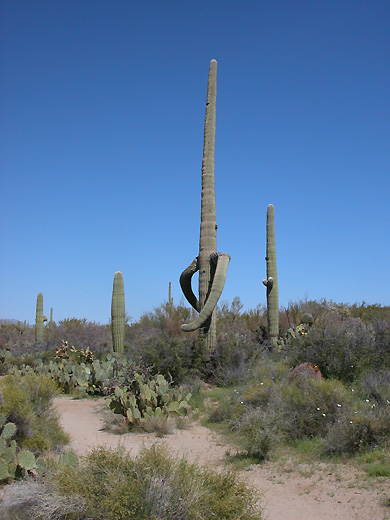 Now, here are two pictures of one confused saguaro.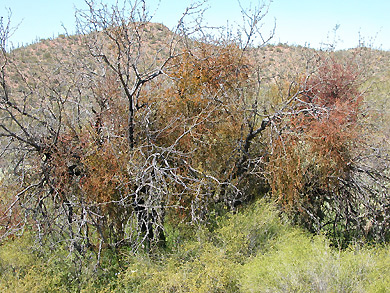 Desert scrub.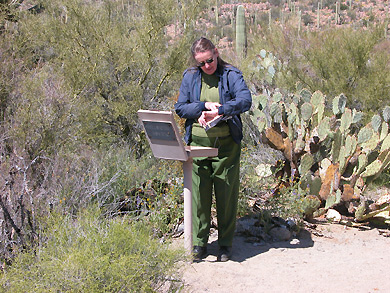 Elaine signing out. It's 1:12 PM Eastern Standard time.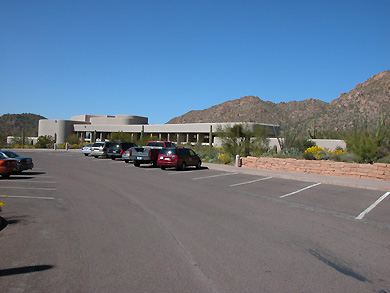 And we're back. The only thing left is the drive back to Tucson, the pack, one more dinner, and we leave for the East Coast. Thank you for patiently reading all my trivia and looking at the pictures.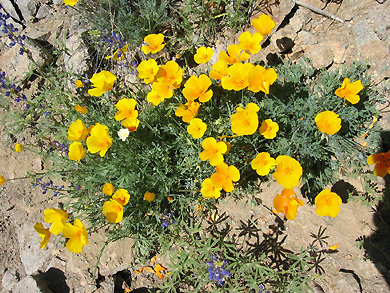 close up, make a fantastic display.
Our B & B friend had this trail perfectly described.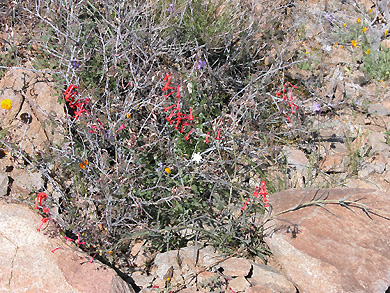 I'm not sure exactly what those red blossoms are.
Fields and fields of them.
Above is a deceased saguaro. Note the two arms, and the strands of wood which gave the plant strength.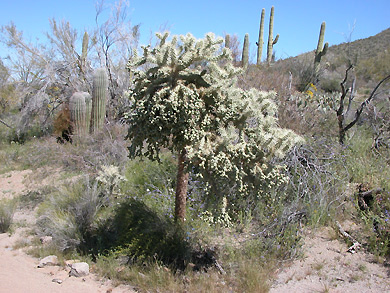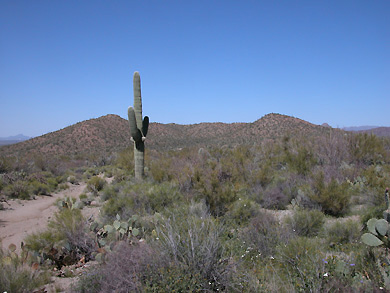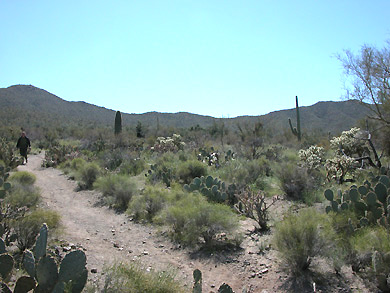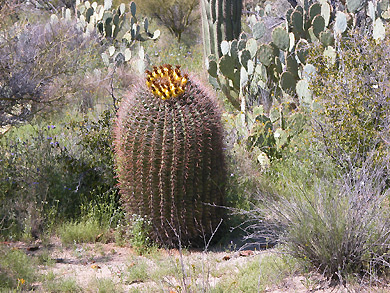 I remember this barrel cactus on the way up. Still pointing south.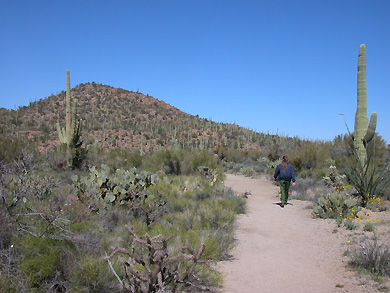 We had one more experience to relate. Every hour, on the half hour, they show a 15 minute video describing all the vegetation in the park. It really concentrates on the saguaro, but shows very nice photographs of all the plants and blossoms. At the conclusion, they raise the screen in that darkened room which displays a fantastic vista of the real desert, unspoiled by cars, trails and signs. I wasn't quick enough to get a picture, but since we will be driving through Tucson next June, we have promised ourselves that we will return to this park, only sit through the video, and take that picture we didn't do this March. It will be a different desert, being a different month, but I will add that picture to this site at that time.