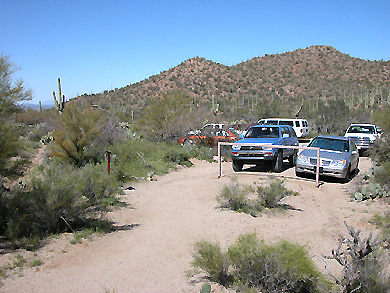 Here is the trail head -- map and description is above. Lotza cars, but we met few actual people. Very peaceful.
Actually, since each of our cameras has a clock, I can tell that Elaine's picture of me above is exactly when I took the picture to the left of the polka dot prickly pear cactus.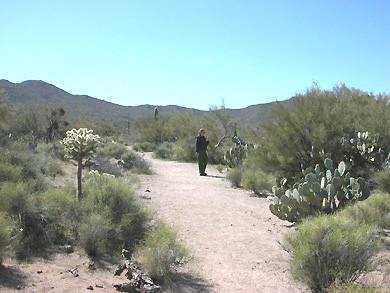 Elaine taking off up the gentle rise toward a saddle.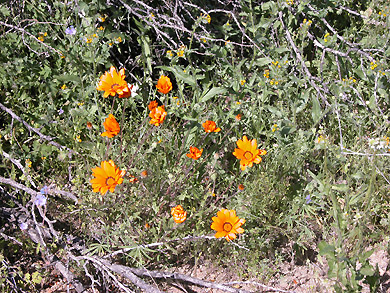 Particularly poppies that tended to only bloom in hot weather.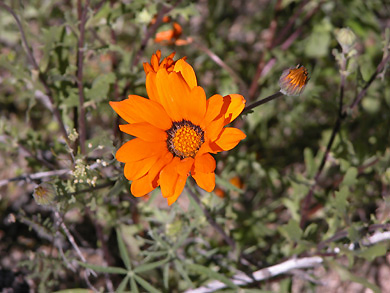 Like this one. I took mainly flower and plant pictures on the way up. I thought scenery would be perfect on the way down.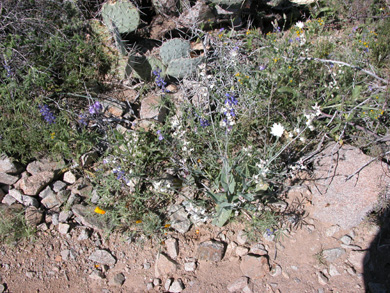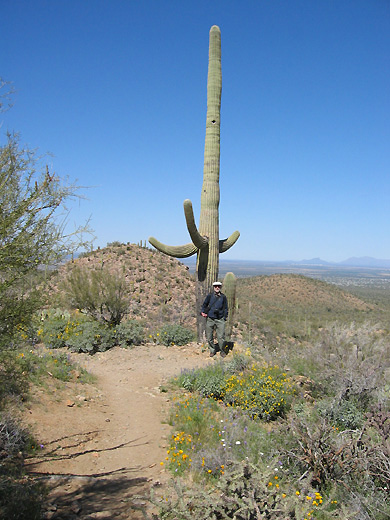 And here, I was dwarfed by that huge saguaro. But then, the national park wasn't named after me.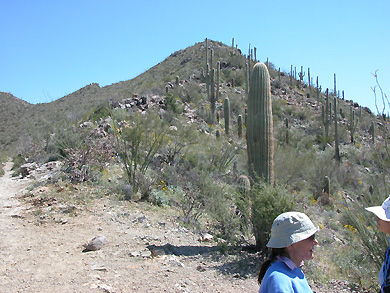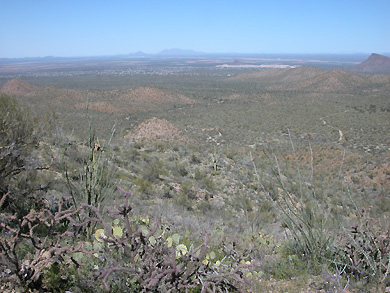 We didn't eat anything until we were back down.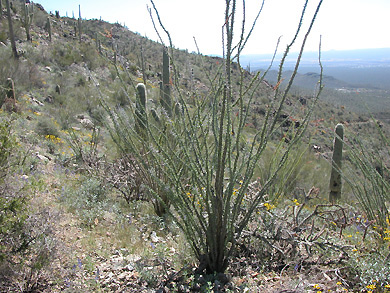 Four desert floral masterpieces. Might print some of these.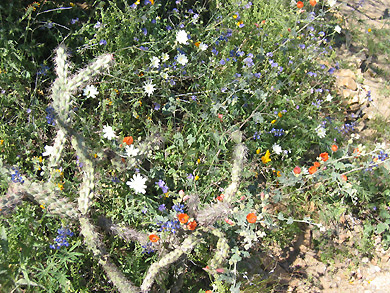 Elaine took this nice combination of many different species.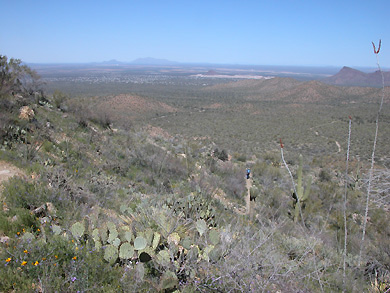 Looking toward the valley. I was mystified as to what that big ugly tan thing was. The telephoto picture below confirmed my suspicion. I think it is the rock quarry where all the material was taken to build Tucson. From the plane, it was huge and very ugly. I'm not sure about this, but only a quarry would look like this. I guess cities like Phoenix and Tucson have to get their rock from somewhere.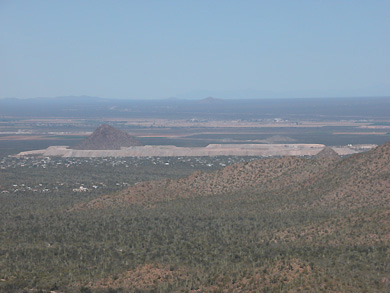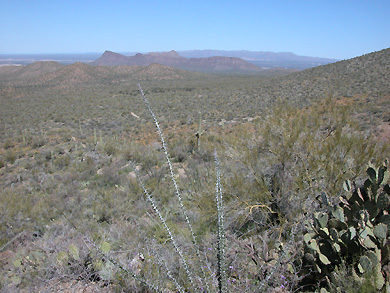 Below, nice shadow of me taking a nice picture of poppies.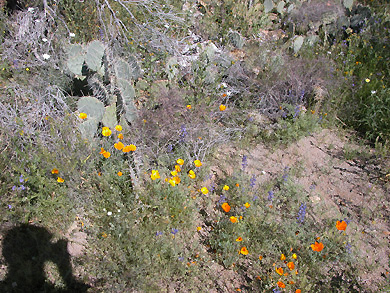 But the majestic saguaro is still king of this wonderful vista.
And this is a good place to end this page. The next is the conclusion of Saguaro National Park II.