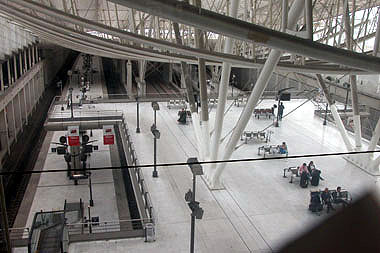 This was a view of the Paris airport. I wished I could have seen the section of the airport that collapsed.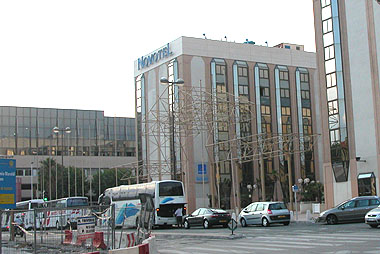 The Novotel hotel in Nice. Our coaches are the two way to the left. That evening, we found a very good Indian restaurant right across the street from the Hotel, ate and slept early.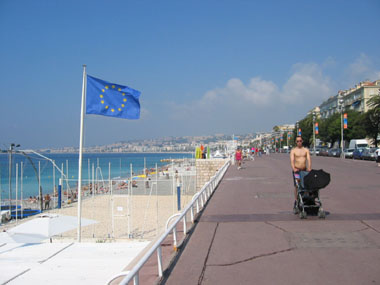 Elaine took this one.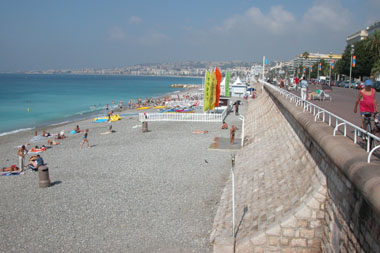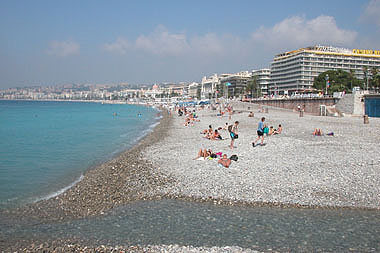 This is as far as we could walk on the beach.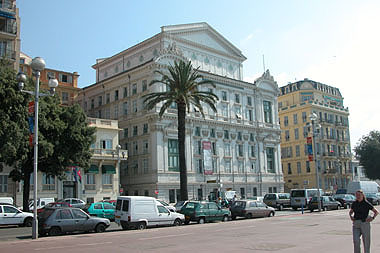 We agreed that the opera house was worth a picture.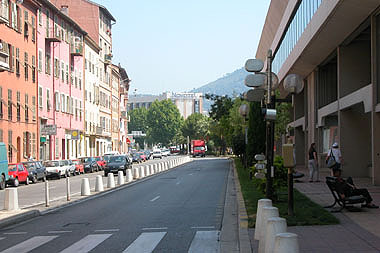 Elaine and Lydia walking next to the Acropolis with our hotel way in the background. Below, we are a little closer.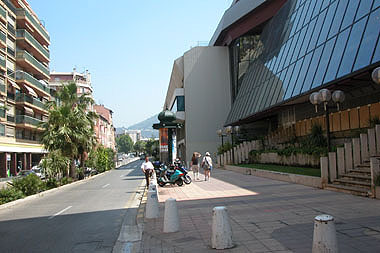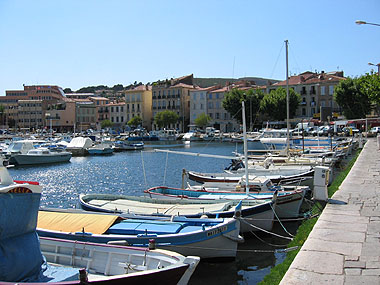 Above are all the boats moored just across from the little church (right) where we rehearsed and sang. There was some organization difficulty finding a place to rehearse and figuring out where we would sing. Meanwhile, we noticed three very interesting murals on the walls which depicted events in the life of Christ. One of them, Resurrection is pictured below.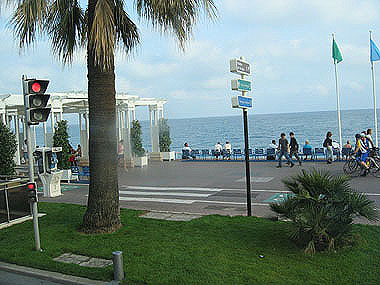 Elaine was wide awake enough to get a picture of the sea as we came into Nice. We were so sleepy!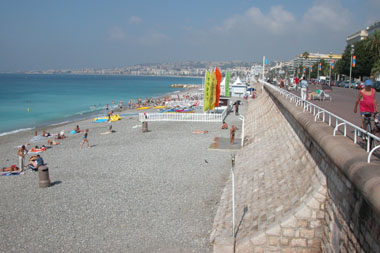 Next morning, we had until 1 PM to see the town. This is the Mediterranean coast mostly pebble beaches.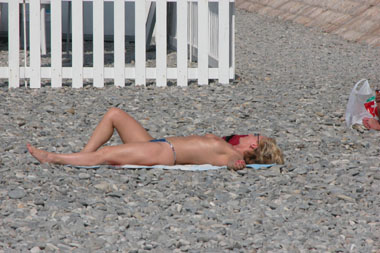 I took this one. I guess we have different tastes in sights. Hurray for my 8x optical telephoto lens.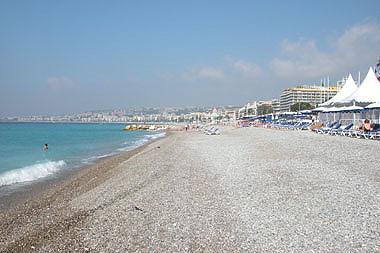 Not many persons at the private beaches.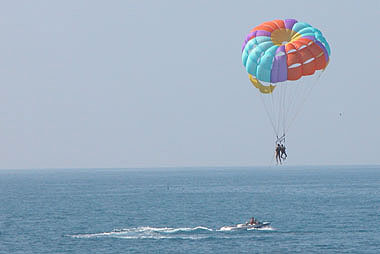 Another telephoto triumph.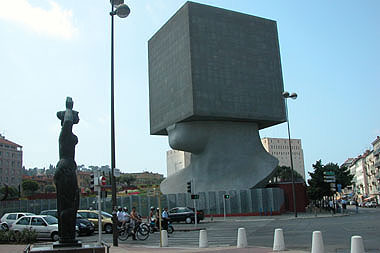 This "Blockhead" was supposed to have animated signs on it, but it always looked like this when we saw it.
We ran into some fellow singers and began to walk back. We think this is the Basilique Notre-Dame.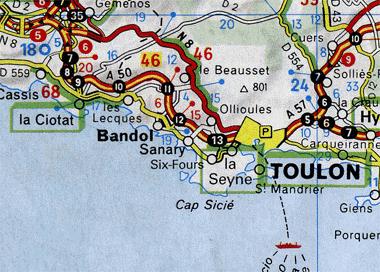 We are now off to our first concert at Eglise Notre-Dame, la Ciotat. This is in a little fishing village on the coast. It's hard to see it in the earlier map, so above, you can see it clearly a few kilometers west of Toulon. It was a pretty long, but very pretty coach ride to la Ciotat.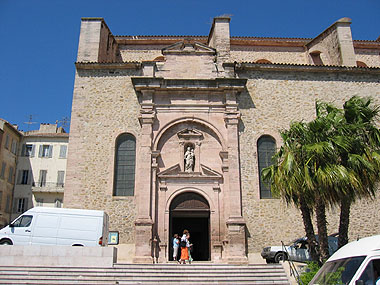 The image to the left is very compressed since the actual mural is huge. To see a larger view with an explanation, click on Resurrection. You will be able to click back to this spot.