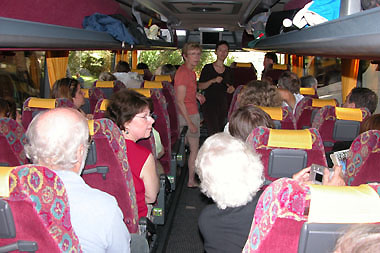 Back on the coach with Alison counting those on board. We don't want to leave anyone behind.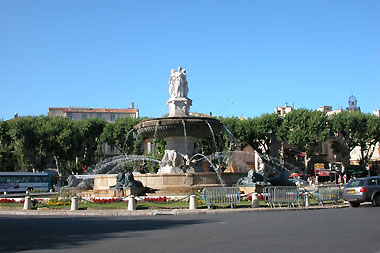 I thought views from two angles was enough.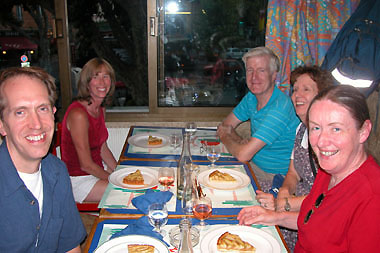 Hugh, Andy, Sandy, Anne, and Elaine. I think I was supposed to be in the gap.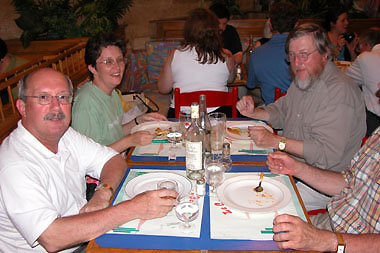 Leo, Debra, Allen, and Joel's hands.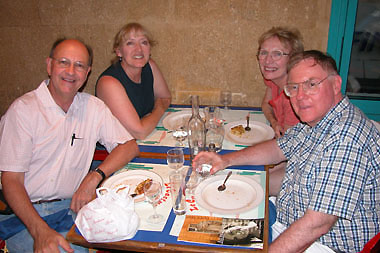 Bill, Nancy, Penny, and David.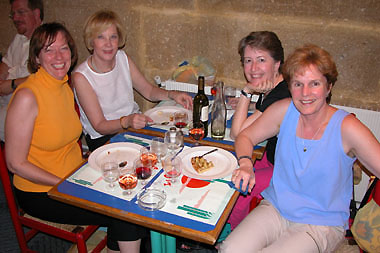 Jan, Dianne, Kelsey and Robin.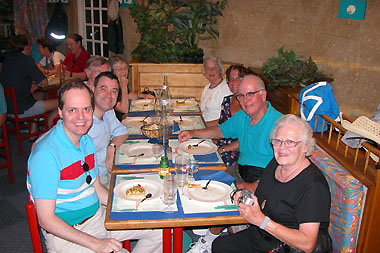 Ken, Mike, Dick, Jeanie, Peggy, Amy, Bob and Mary.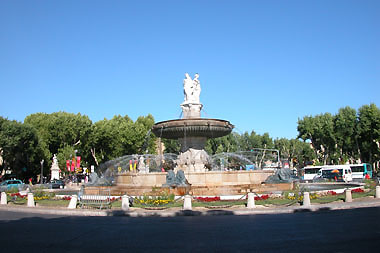 The main attraction in Aix was a large traffic circle with a colorful fountain in the center.
This restaurant served our first chorus meal.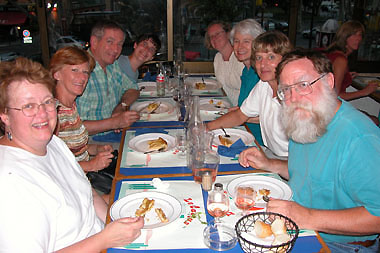 Sue, Patti, Judd, Sam, Lydia, Carol, Thelma and Steve.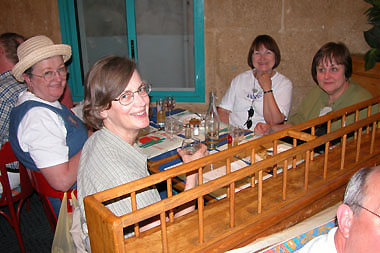 Marcia, Roslyn, Evelyn, and Janet.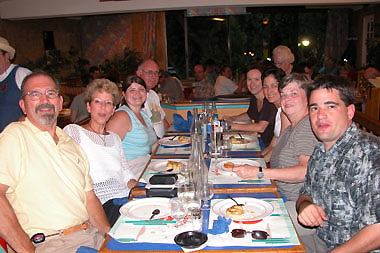 Jack, Claudia, Andrea, Geoff, Alison, Pam, Claudia, and Craig.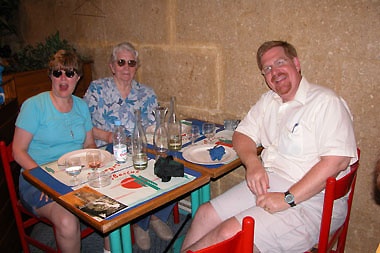 Jane, Pat, and Jonathan.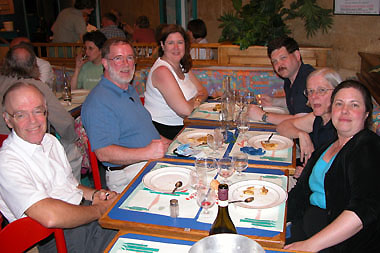 Bob, Robbie, Anne, Jonathan, Joan and Liz.