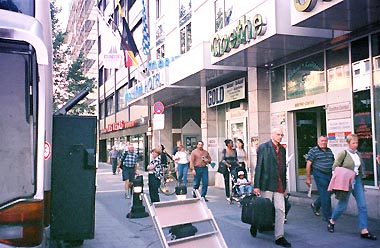 Our boarding event.
Gil Mead came out of the shop on the right and announced, "Well, I've been to the sex shop." Jaylee immediately answered, "Was it as good as it used to be?" Dianne was amused.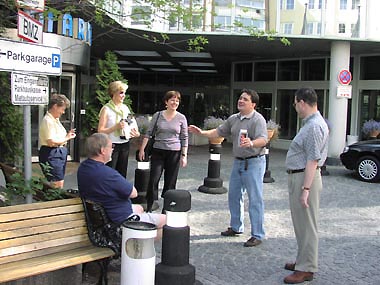 Must be a good story -- everyone loves Craig!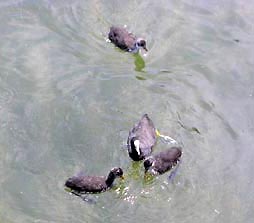 We had feathered visitors all the wayBoth by air and by sea.

Once on the island, the castle was some distance up a hill. There were alternative forms of transportation.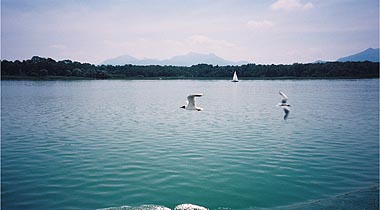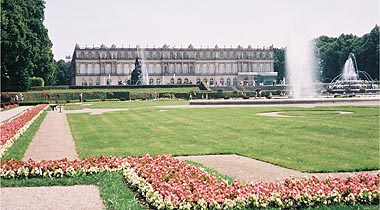 We toured that spatial palace -- designed to be a copy of the Versailles Palace.
No idea who the metal fellow is to the left, but the girl on the right is Julie, Glenda's daughter.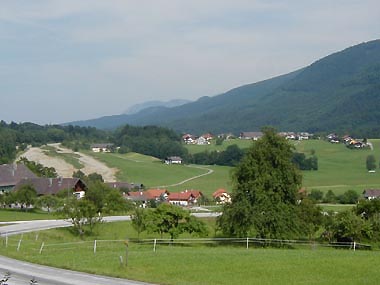 I think I'd like to stop here for the rest of my life!
This is Ken Bailes and mountain. Ken supplied many of the pictures for this gallery and even loaned me a camera when mine died. Many thanks to you, Ken.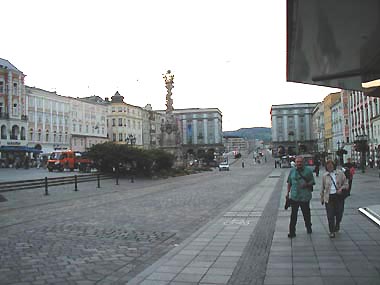 Finally, we were in Linz, and told dinner is on our own.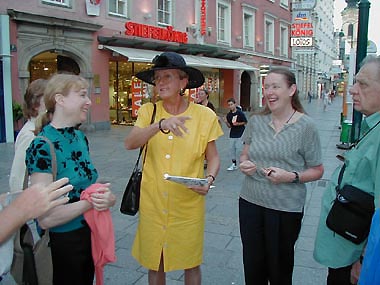 Susan was so nice, I promised her a place on this web site. Dinner was at Klosterhof. . We asked her to join us, but she had somewhere else to go, she said.
Next, our Linz Walking Tour.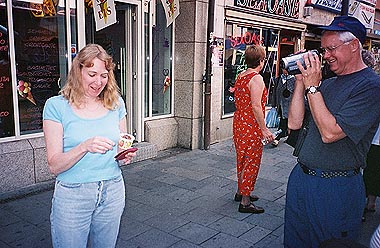 Martha with ice cream, being taken by Wayne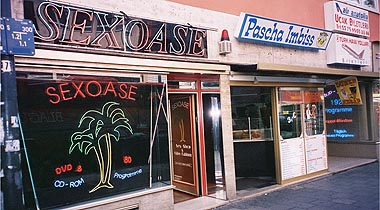 This was Gil's shop!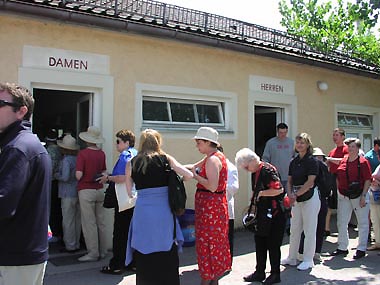 After a looooong ride, a much needed potty stop.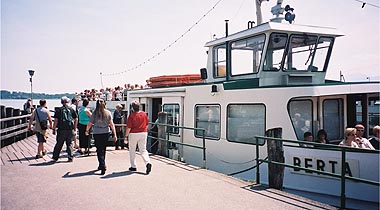 We boarded the boat above.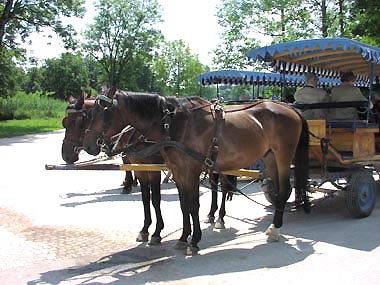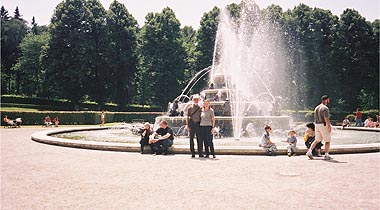 Elaine and me in front of the fountain.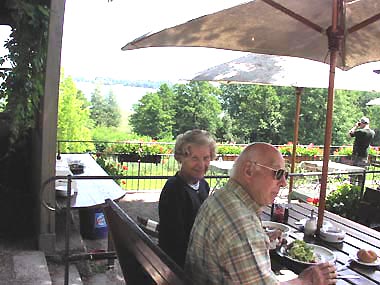 Back on the mainland, we enjoyed lunch. Paul and Nancy had a sit-down lunch that looks good.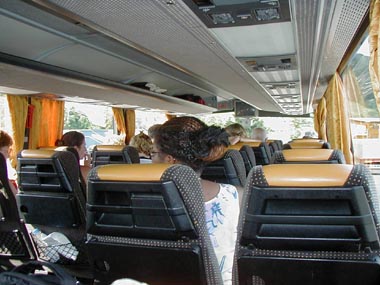 After we boated back from the Island, we boarded the bus and headed for Linz. The map above shows that the route went very near Salzburg, a former home of Karen, our solo alto. She would have liked to stop there.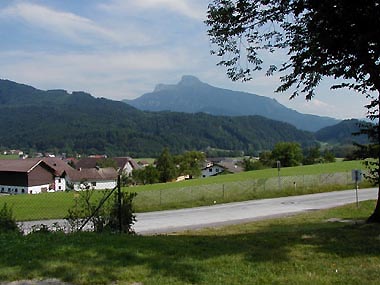 But the scenery was beautiful. These are mostly taken fromthe window of the bus.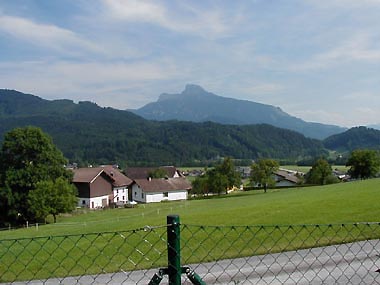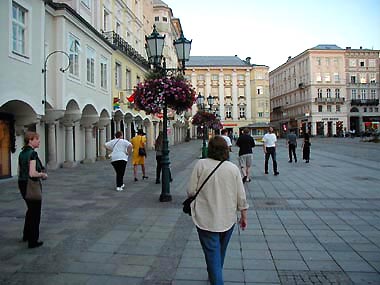 After getting totally lost, a very nice lady in yellow came up and said, "Can I be of any help?" After telling her where we wanted to go, she said, "I will take you there." See her above.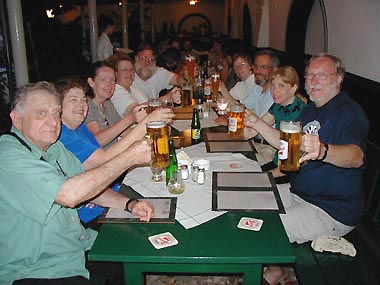 We ate and drank well. On the way out, we saw Susan speaking with someone at the bar.