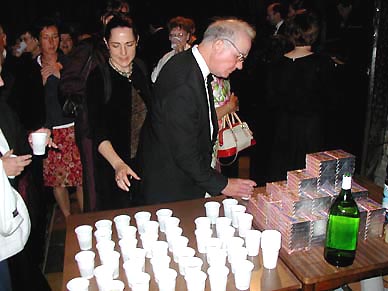 Gisele and Bob Wood at the reception after the concert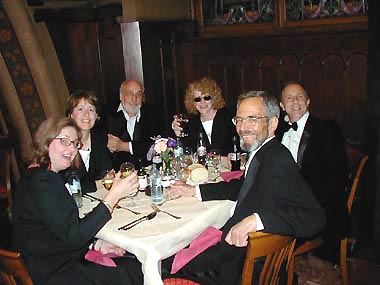 Cheryl, Kelsey, Steve, Suzie, Ben, Andy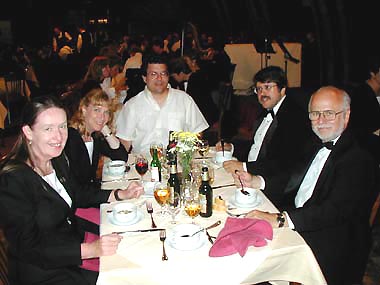 Elaine, Martha, Brian, Ken, Art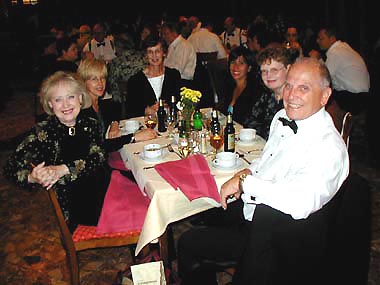 Jean, Lydia, Rosalyn, Aracelis, Sue, Allen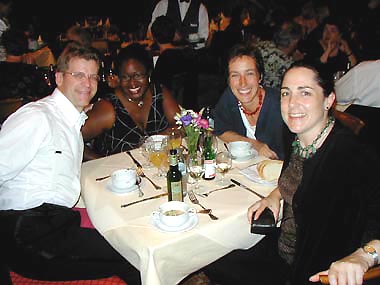 David, Rhea, mystery friend, and Gisele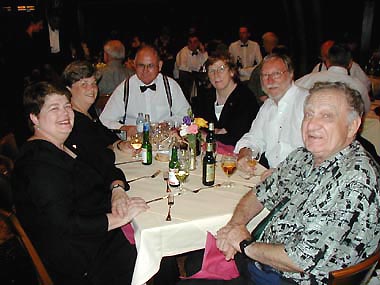 Cita, Claudia, Geoff, Beth, Drew, and John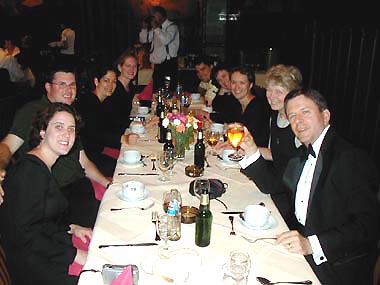 Chris, Matt, Pam, Diana, Craig, Kelly, Alison, Mary, Bryce
Karen and Marv (I rarely get in a picture, but loved this one.)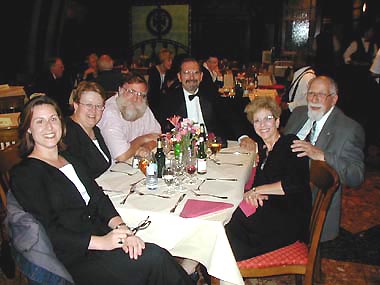 Rebecca, Susan, Steve, Jack, Claudia, and Warren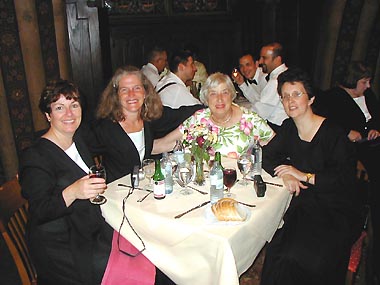 Risa, Amy, Peggy, and Debra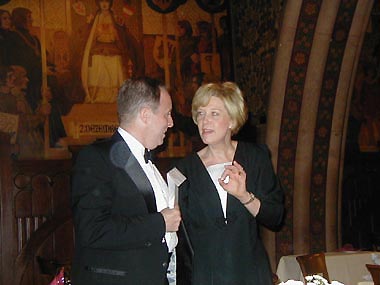 Ben NOT getting Ben Gitterman award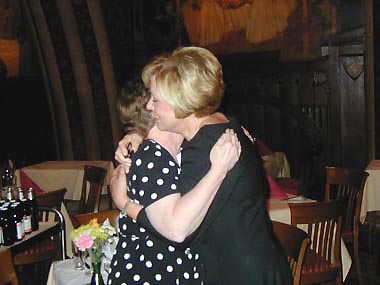 Babs getting Ben Gitterman award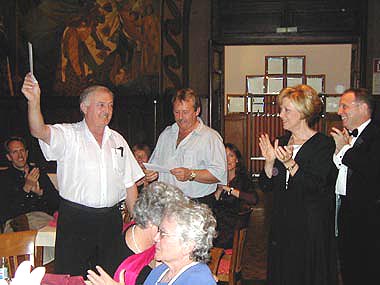 . . . and clearly appreciating it.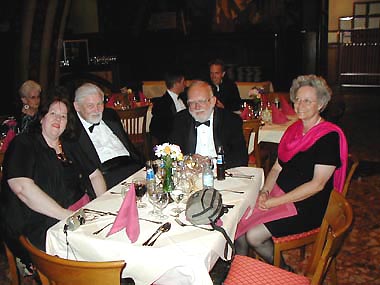 Betty Jo, Marvin, Al, Carolyn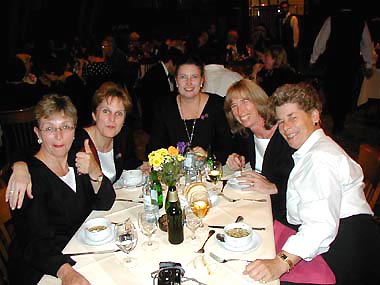 Kathryn, Robin, Barbara, Andy, Meg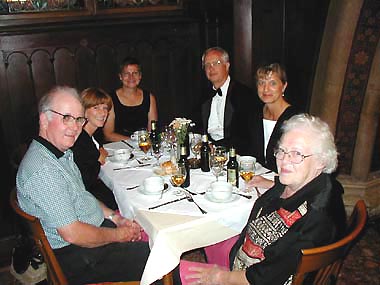 Bob, Patti, Judy, Wayne, Thelma, Mary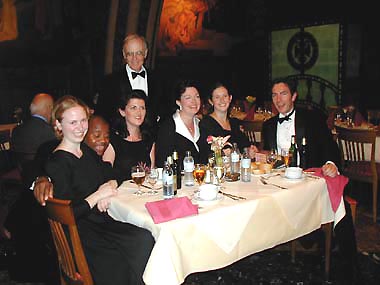 Lesley, Michael, Bob, Maire, Karen, Angela, and Byron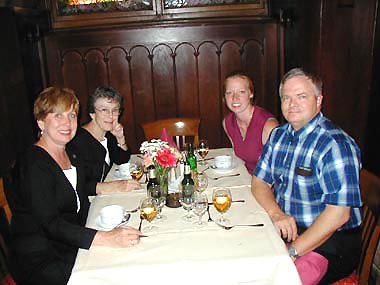 Glenda, Jeanie, Julie, and Frank (who joined us in Vienna)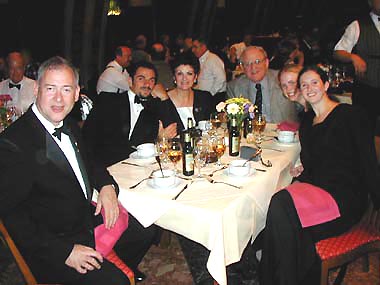 Hugh, Chris, Lani, Sam, Lesley, and Angela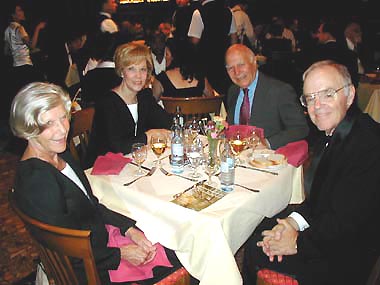 Nancy, Dianne, Paul, and Bob
Allen helping the harpist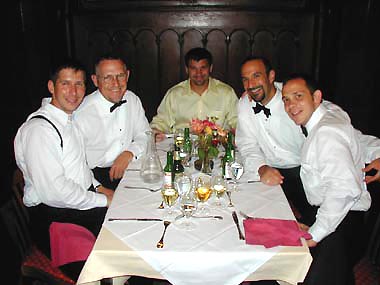 Tom, Bill, Tom, Adam, and Dave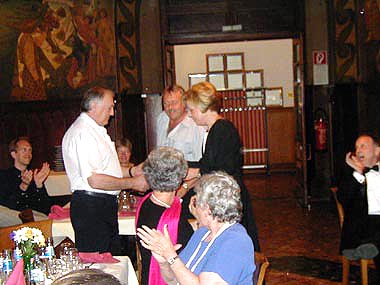 Heinz and Rudi, our bus Drivers getting their tip . . .