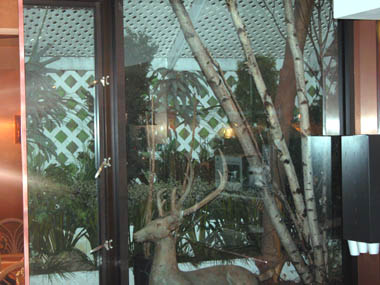 We could open our windows and can share with you our view.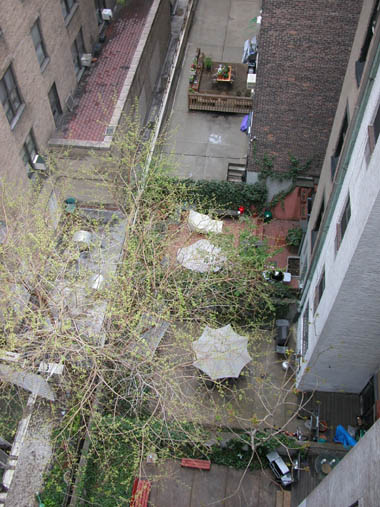 Many apartments have nicely decorated balconies.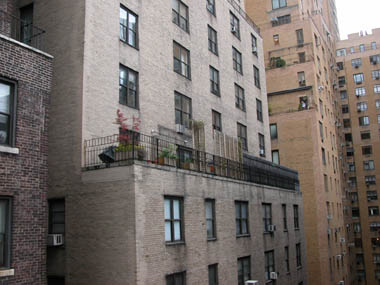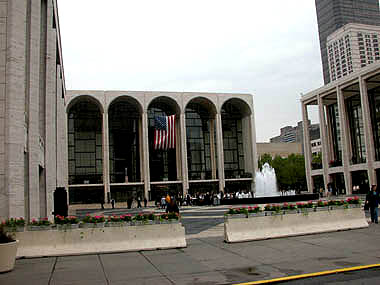 It was a dreary day -- brightening and sharpening helps.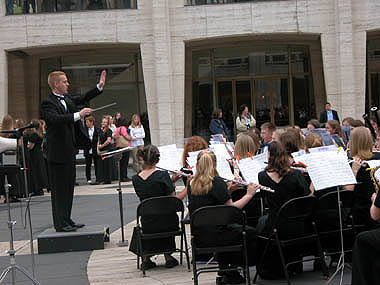 This was a band from Iowa -- not enough chairs for the whole band to sit down at once. A planning snafu.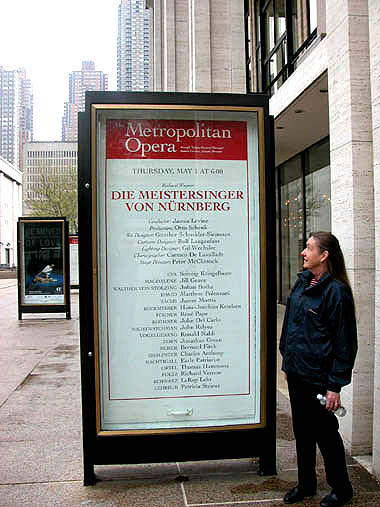 This is what we were to see for 6 hours later in the evening.
This is the lobby of the opera -- cameras not allowed later.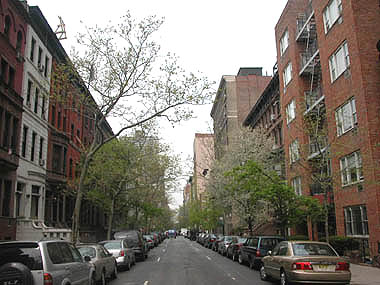 From the middle of our street.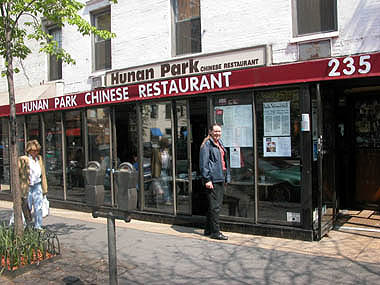 Our Chinese lunch in the afternoon of the opera.
Elaine tried a new hairdo -- like it?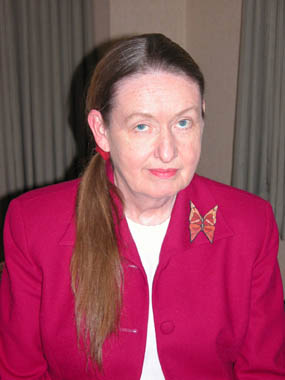 After this, we walked to the opera house. The opera is 6 hours long because many patrons eat salad before, a meal during the first intermission and a dessert during the second. We had a huge Chinese lunch at 3 and waited out the intermissions without eating. Die Meistersinger is fabulous. The only Wagner opera with a light and pleasant plot. Only in the last ten minutes does Hans Sachs sing on and on about the superior quality of German music and poetry. Too bad they can't edit that out.