The map below shows our trip, again with the dark blue tracks showing when our GPS was turned on.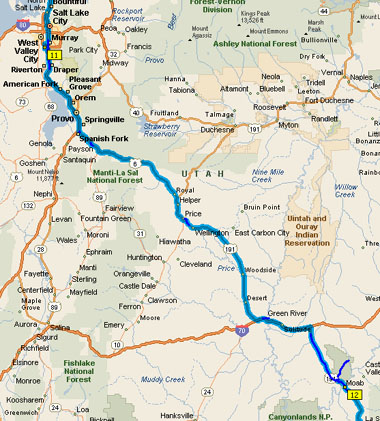 Lunch at Price, which is in the exact center of map above. Took no pictures. Sorry.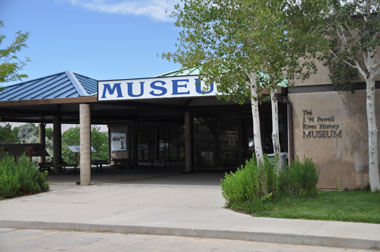 The Natural History MUSEUM was on our schedule, but a power outage upstaged us. We just hung out.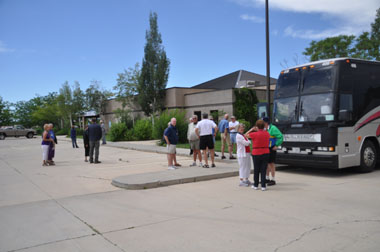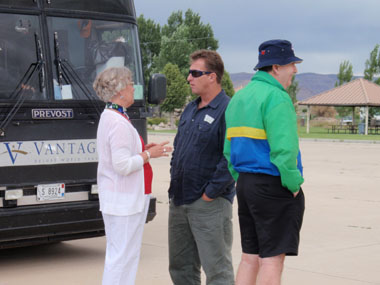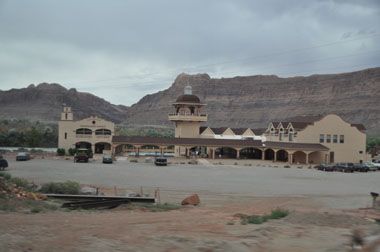 This is where the others in the group are leaving from to take the optional Canyonlands cruise/dinner.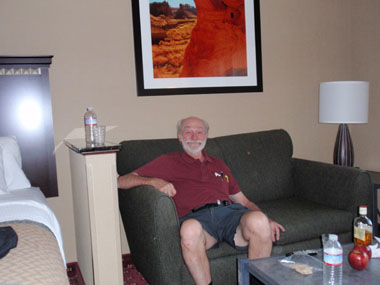 Now what do with the rest of the evening? We hang out until it is dark enough for fireworks.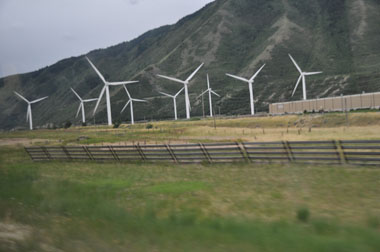 A Wind Farm producing lots of electricity for Utah.
This was a car (below)disguised to look like a watermelon.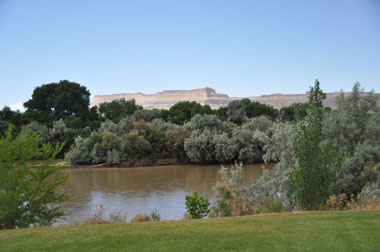 Nice lake in the back which others didn't seem to notice.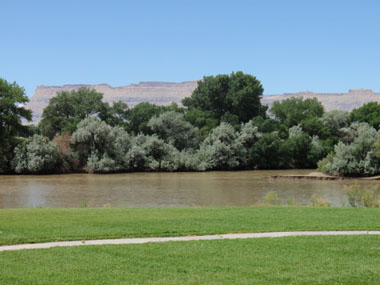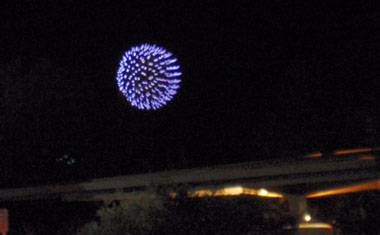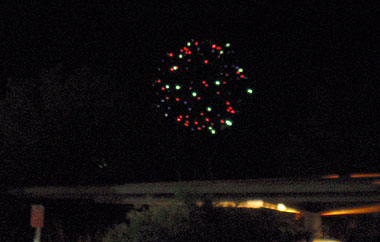 We had no clear idea where they were going to be set off, since they were popping up in several places. So, Elaine took a few pictures and we decided to leave. Turns out, we left too soon. the grand finale came after were were back.