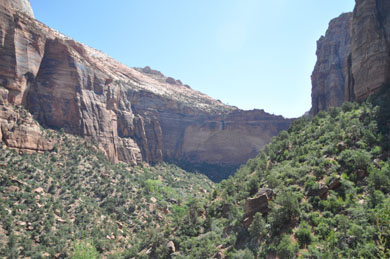 The picture above was taken at 11:18 A,M.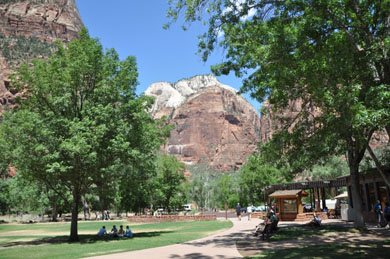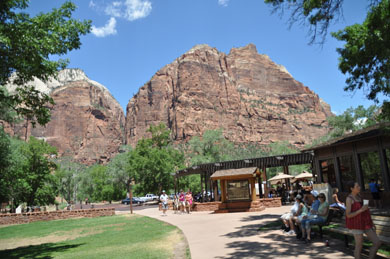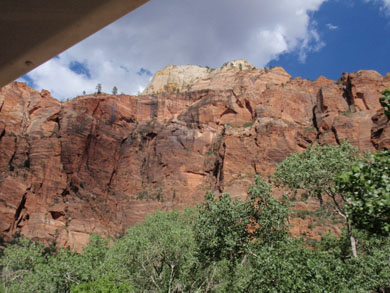 The pictures are chronological. The tram ride started at 6 P.M. I've forgotten most of the information the driver gave us. Good luck, and tell us what you remembered.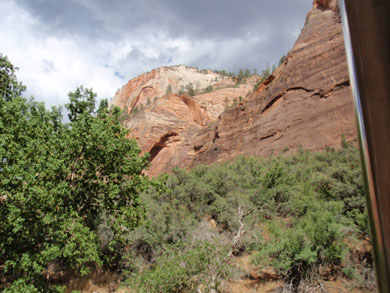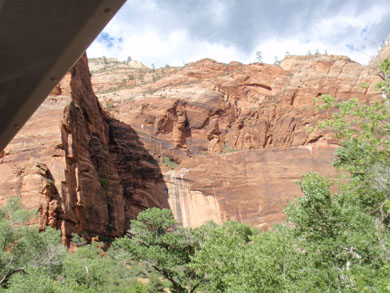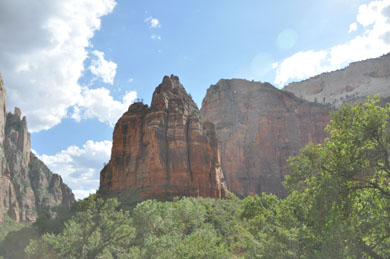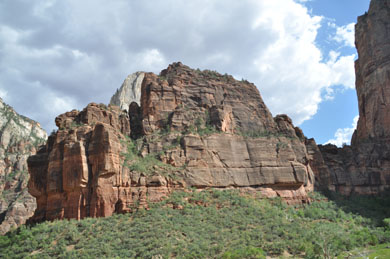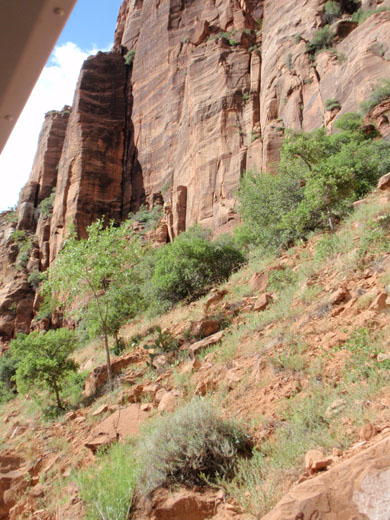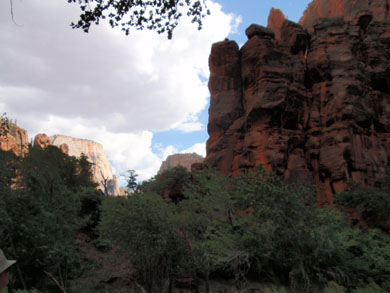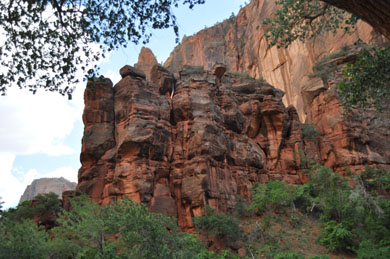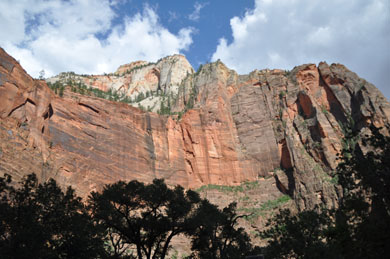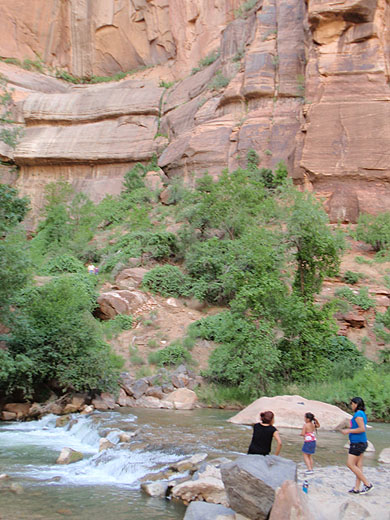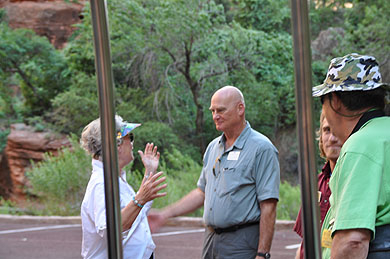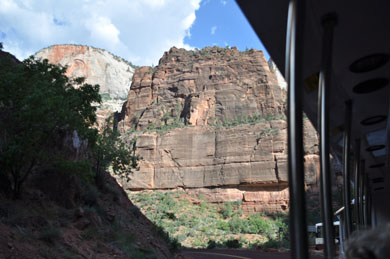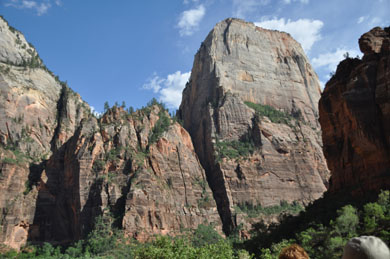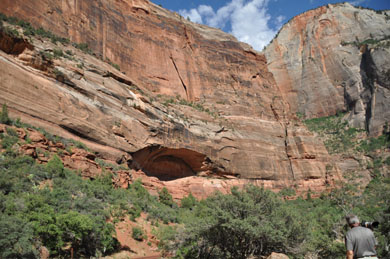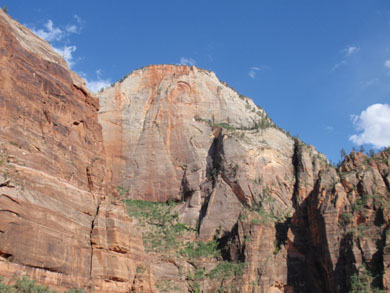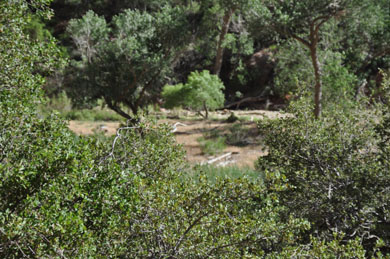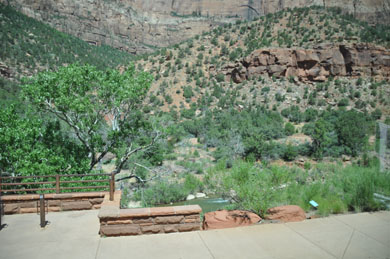 Below is the Zion Lodge where we had lunch. This picture was taken at 12:46 local time. We are at the top of the map above.
This was also the lodge where we stayed overnight. We were told to expect a very dramatic scenic drive starting at 6 PM through roads that a large bus couldn't take, so to occupy our afternoon, our bus driver took us all the way down to the IMAX at the bottom of the map and back.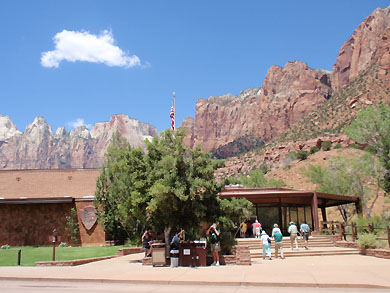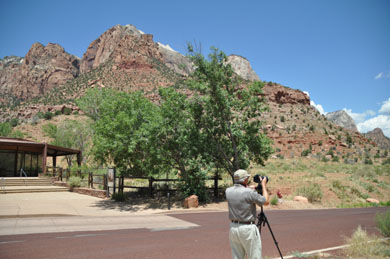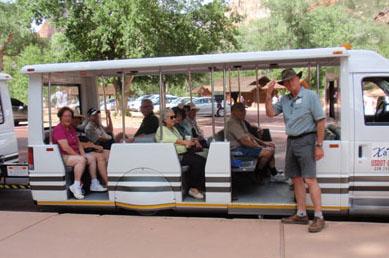 Back at our lodge. Above is the tram that took us all around. .Below are all the pictures we took.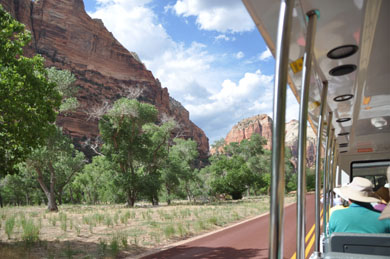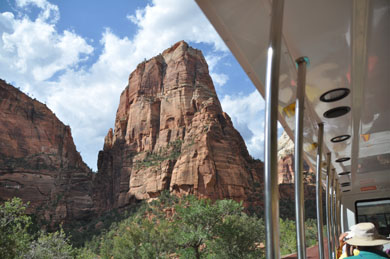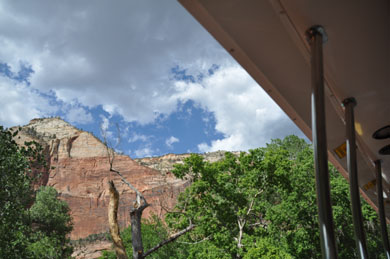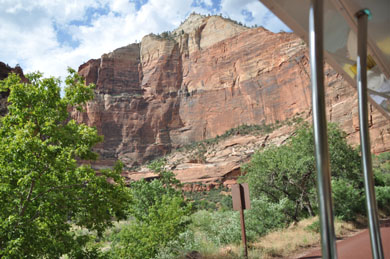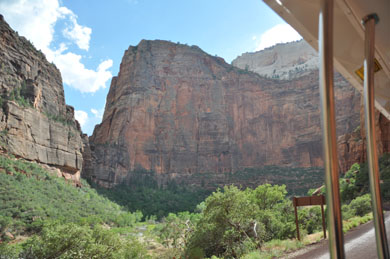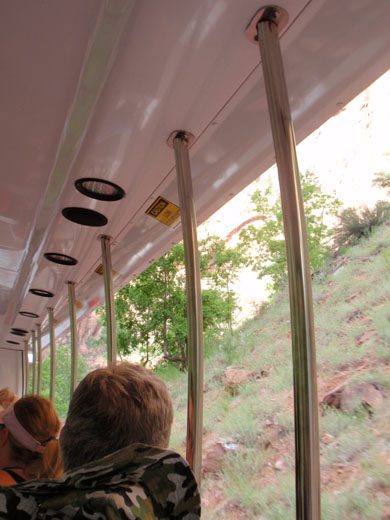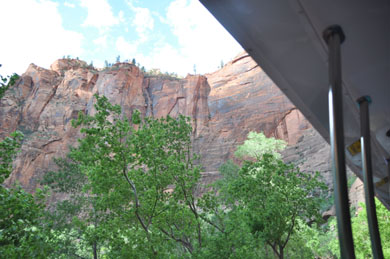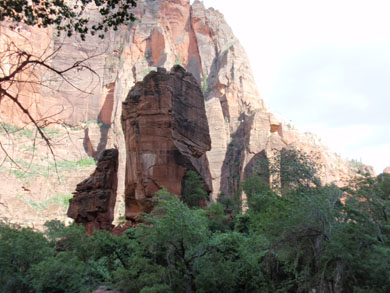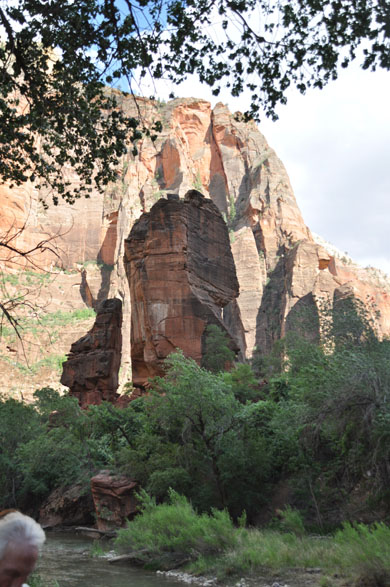 I believe this was the first free running water we saw on the trip.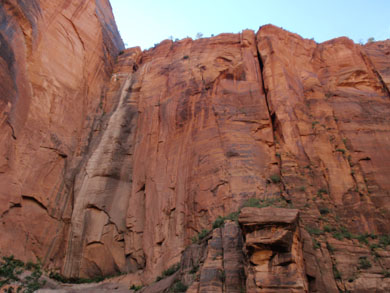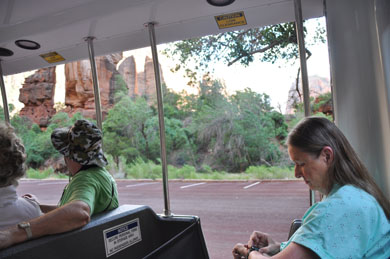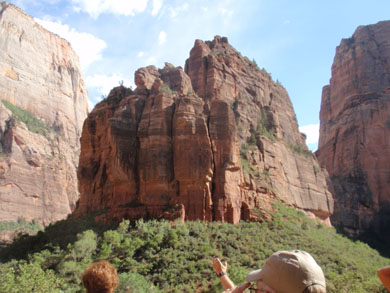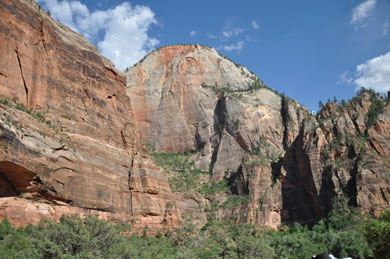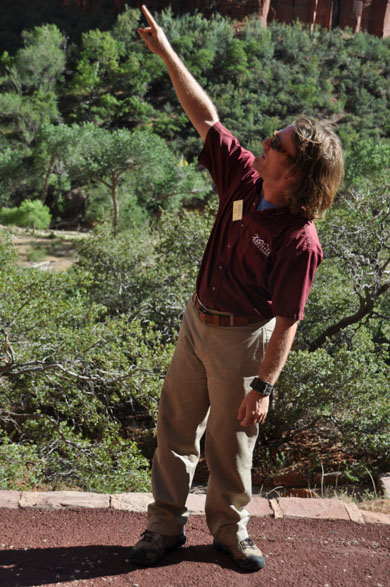 This little man ends our coverage of Zion Canyon. We will not include our trip to Hoover dam, but show below the picture we took of our table at the Las Vegas parting dinner.