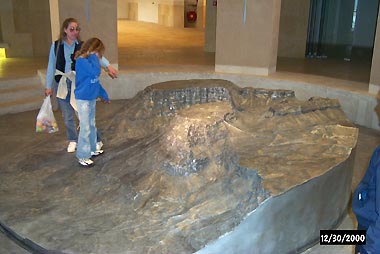 This is a model of Masada, with remnants of King Herod's extravagant buildings. About 1000 Jews fled there after the Romans destroyed Jerusalem in 70 A.D. It's steep cliffs made it nearly impenetrable to any attacking army.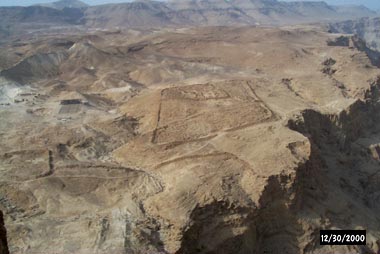 On the way up, we see Roman camps which were built while they constructed a ramp which they eventually used to break into the fortress and found the 6 remaining alive. The rest had committed suicide after an elaborate scheme was enforced in which family members killed each other to avoid the consequences of suicide.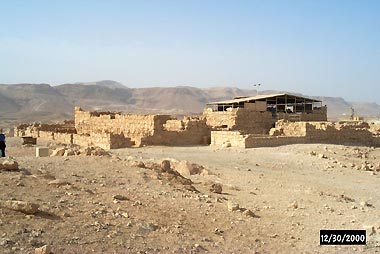 This is the elaborate temple that Herod built. There is an excavated pool we could have seen but didn't. But his private bathtub is pretty impressive.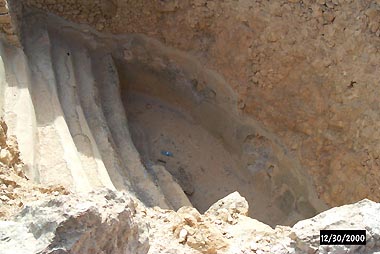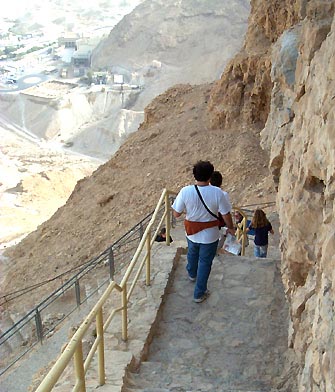 It's traditional for persons about to have a Bat Mitzvah to climb the mountain in commemoration of the last desperate stand of the Jewish nation. Jenelle and family did just that. We took the cable car up. See their windy path.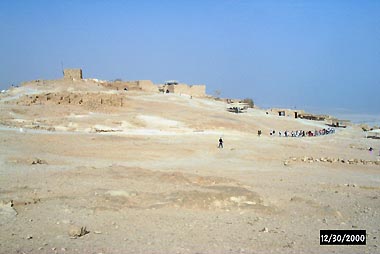 It is very bleak topside.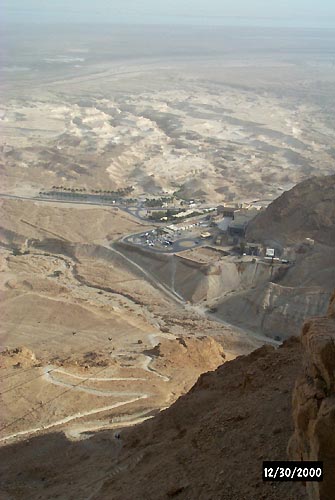 We all walked down. Elaine and Ruth were last to arrive. Dustan had to climb halfway back to retrieve a camera he left. He still beat us all down.