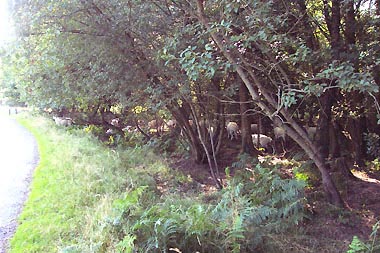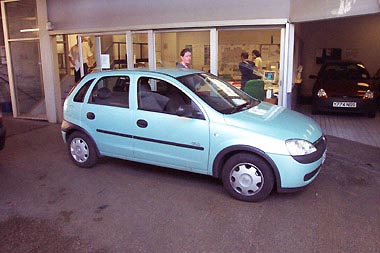 We were actually sorry to leave our adopted Vauxhall.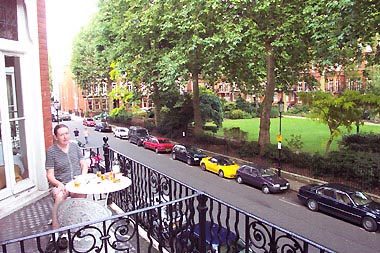 Our hotel had a pleasant balcony facing the street. We had a nip of duty free here before dinner.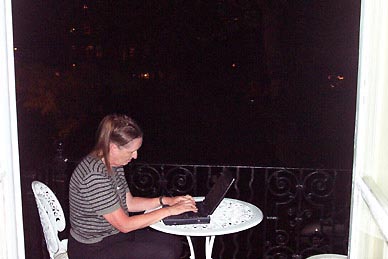 Friday, July 27. London enthusiasts will recognize the structure on the right as being right across the street from the Royal Albert Hall. We walked there the next morning and bought tickets for the evening proms concert since we couldn't get into the orchestra. We saw this ad later in the week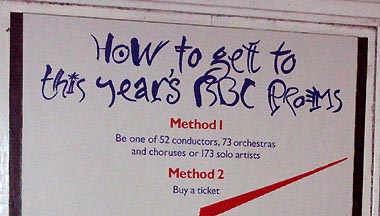 The proms are a wonderful English tradition. We scanned this out of the program.

Welcome to the BBC Proms 2001

This annual summer season was founded in 1895 by Sir Henry Wood to bring the best of classical music to a wide audience in an informal setting, and his aims continue today. From the outset in the old Queen's Hall, part of the audience has stood in the 'promenade', and the programmes have always mixed great classics with what Wood called his 'novelties'. The BBC took over the promotion of the Proms in 1927, and the season moved to the Royal Albert Hall during the war. The Proms are now famous for their adventurous programming, bringing together the BBC's own orchestras, British ensembles and major visiting orchestras in an international festival that is accessible to all through BBC Radio 3 and BBC Television broadcasts, and now through the BBC Proms website too. We hope you enjoy the concert and return often to the Proms.

Nicholas Kenyon, Director, BBC Proms

(People can go to these concerts for as little as three pounds.) We heard Rubbra, SymphonyNo.4, Ravel's Piano Concerto in G Major, and Elgar's Symphony No.2.
Of course -- we are standing in front of the British Museum where they are having a Cleopatra exhibition.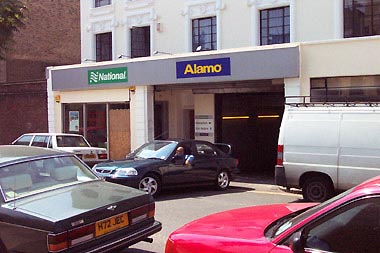 We had a battle with the London Tube officials. We needed I.D. photos for our 7 day tube passes which cost so much, it made 5 1-day passes a better buy. But, NEVER do that. The long queues every morning to buy a 1-day pass would cause more delay than it would be worth.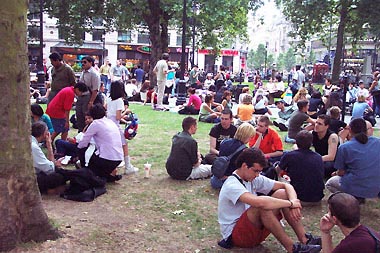 We finally got our passes, and tubed into Leicester Square.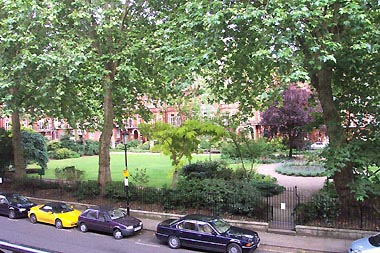 It was a pleasant room, and since it was hot, Elaine could write email letters from the balcony after dinner where it was cool. The first night was terribly noisy with all the cars roaring down the street until the wee hours in the morning. The hotel manager was nice enough to move us to a back room where the only noise was the District line tube a whole street away.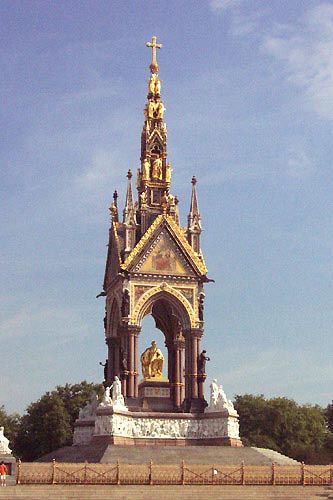 What is this? Well, if I step back a bit, you might see.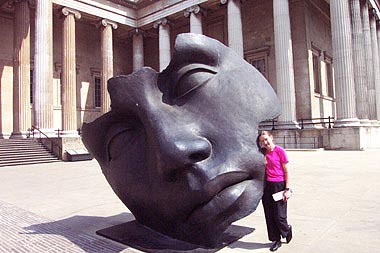 It was a fabulous display of some of the oldest things we have ever seen. The whole exhibition moves to Chicago next.