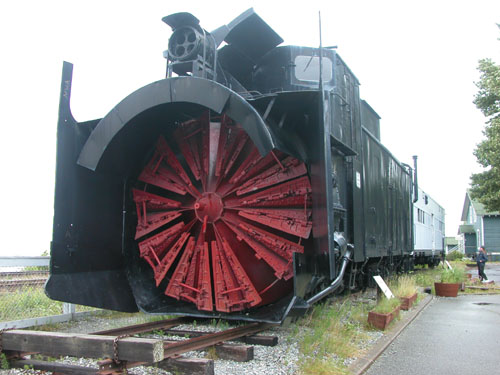 Back to Anchorage. This is what they use to plow the rails in winter,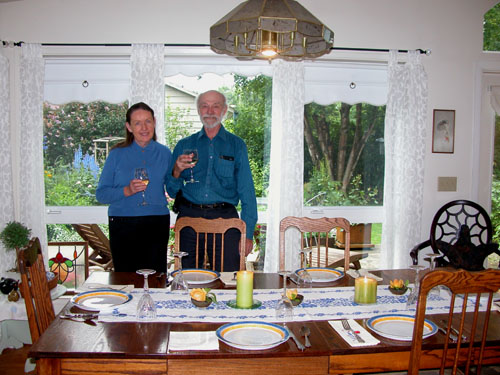 Dinner table prepared by our host Sherry Tomlidson pictured below with Elaine, Gene, and myself way to the right.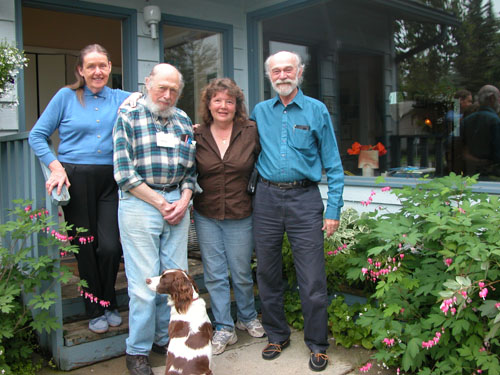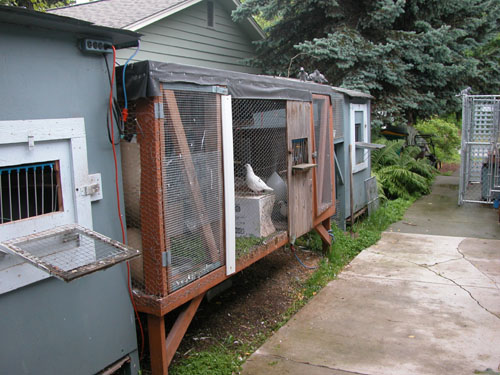 It is now Thursday, July 24 and we boarded an early train (7:30 AM) for Denali National Park, best described by Jim's Cinquain to the right: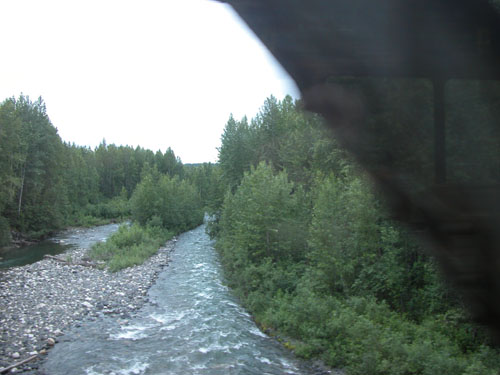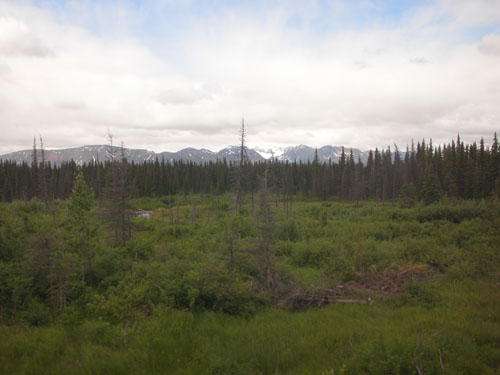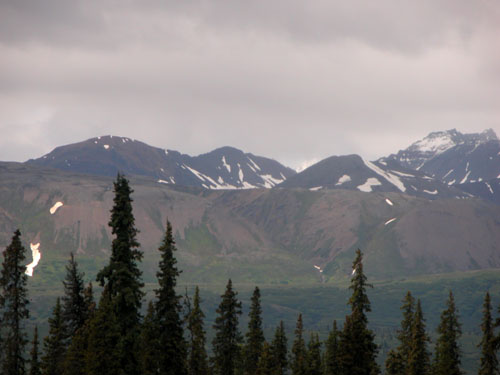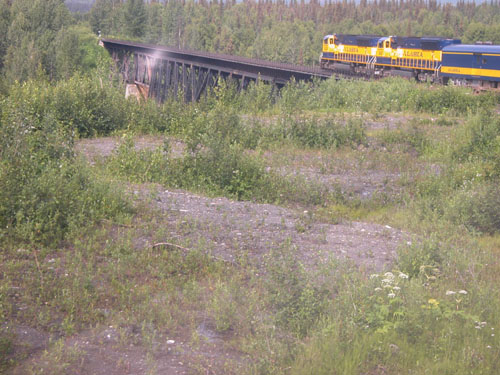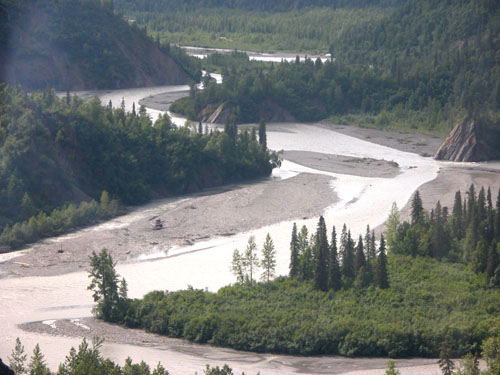 Our next adventure is a day-long bus trip through Denali National Park. We ate dinner at a restaurant near the Denali River Cabins and a subset of our group took a white water rafting trip with which we didn't participate. Perhaps we should have. The two pictures below were provided by Jim and Jackie. Looks like fun!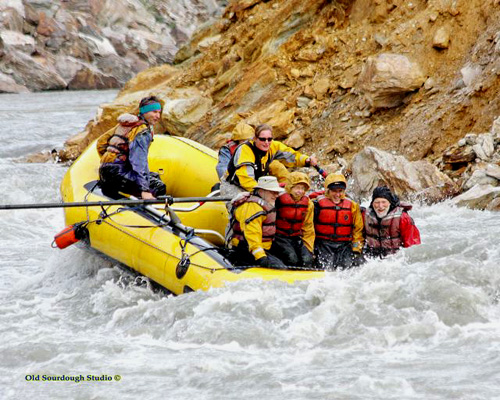 Cold Water Rafting

Rafting


White Water


Riding the Waves


Experiencing Our Glacial Facials

Invigorating

Next, go to Denali National Park.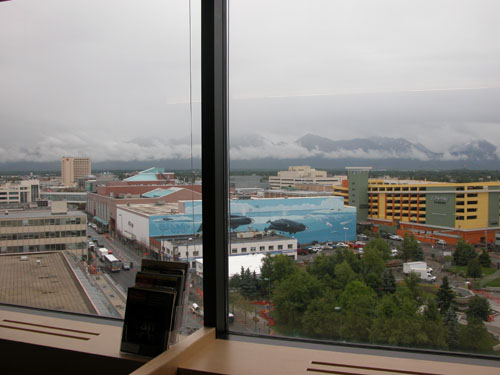 Anchorage is Alaska's "Big City". Above is the view out of the office of David , a lawyer friend who works at Patton Boggs in DC and Anchorage.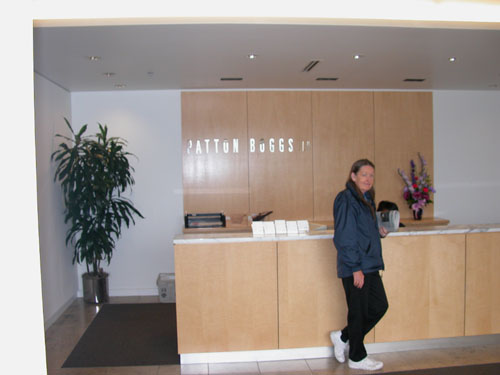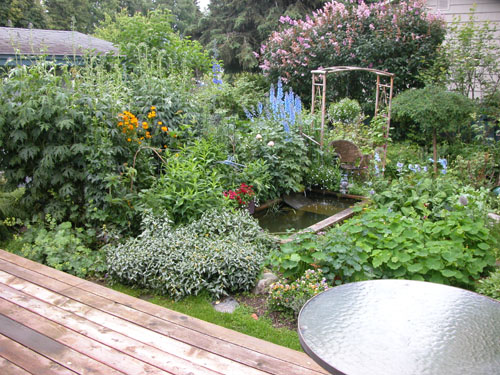 Sherry's beautiful garden, birds and I think Elaine is pointing at something.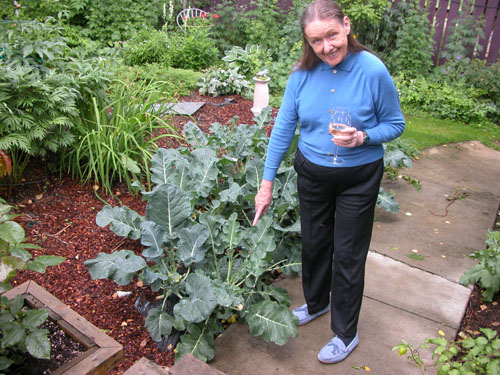 Train to Denali

North


Alaska Railway


Part of History


Pleasant to Stay Informed


Opening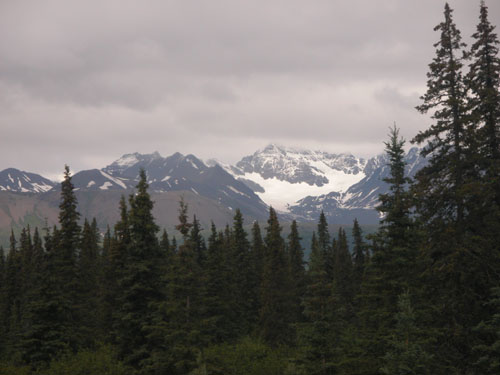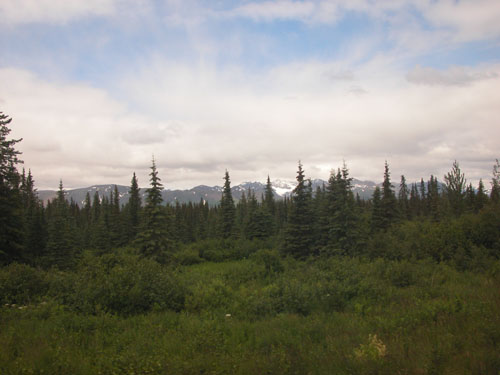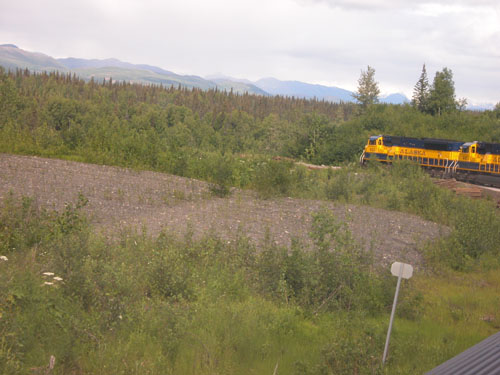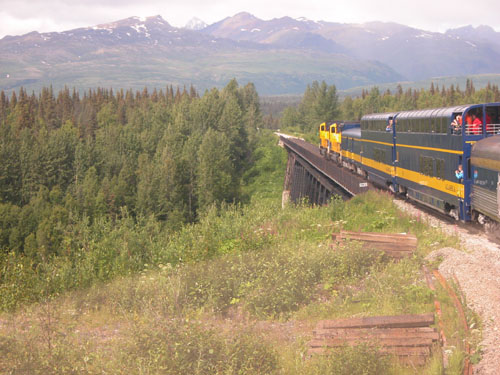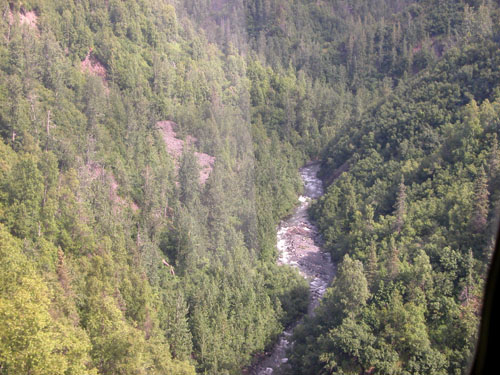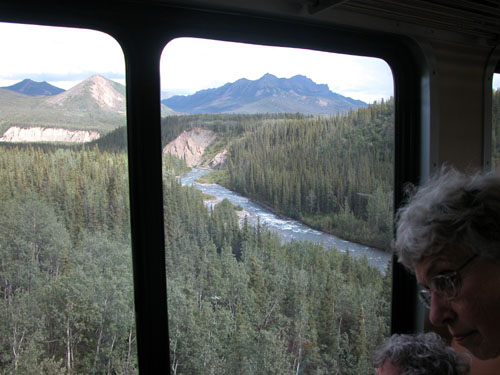 Nenana River White Water

Rafting


Nenana River


Challenging Class Three


Suited Up and Anchored

Fun